Murder Mystery
Comedy
Dinner Shows
845.475.7973
Since 1998 public shows, mystery weekends, private and company parties and fundraisers.
​
Murder Cafe also owns and operates
COMING SOON!
Our first virtual Halloween themed murder mystery will be available on our website beginning October 10th.
​
Check back for access and details.
Welcome
to the world of interactive theater.
A professional repertory company since 1998, Murder Cafe brings theater directly to you with an extraordinary mix of skills and talents. We deliver original scripts, period costumes, one-of-a-kind production design, and marketing and publicity skills that ensure each event's success. Our public and private shows are scheduled year-round in New York, New Jersey and Connecticut. You'll find us at fundraising events, company parties, country clubs, and casinos.
​
"Murder Cafe is the boutique in a field of strip mall murder mystery companies. Frank Marquette is an artist and it shows. His shows are well written, the actors are professional and the costumes are outstanding. I would never think of hiring anyone else." - Regina Bea, owner Hudson House Inn and Hudson's Ribs and Fish.
Our affiliated partners include...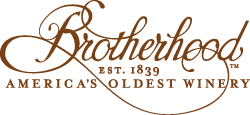 Buttermilk Falls
Inn & Spa