Murder Mystery
Comedy
Dinner Shows
845.475.7973
Since 1998 public shows, mystery weekends, private and company parties and fundraisers.
​
Murder Cafe also owns and operates
Yes, live and safe and once again killing audiences with mystery, comedy and music.
It's 1928 and local bootlegger Dutch Schultz is opening a new speakeasy at Le Chambord. He wants to give his girlfriend Lu Lu a place to sing but flapper Rose isn't having it. You'll dine, dance and gulp the best hooch anywhere until tempers flare, bullets rain and the law shows up. One body will fall but it doesn't look like the Charleston did it.
Saturday, July 9th at 7 pm


Le Chambord at Curry Estate in Hopewell Junction


$75 per person, three course dinner, cash bar, whodunit and prizes.
The Mystery of the Alien Invasion
Join us for an out-of-this-world experience. It's 1954 and a spaceship has landed in Broadalbin. Dr. E. T. Mars will seize the opportunity to claim an invasion is approaching. Where is the alien that landed the ship? Evidence shows he has assumed human form and has made himself part of the convention. As a conflict between the believers and the doubters escalates a number of the guests are suddenly acting strangely.
Thursday, July 21st at 6:30 pm


Historic Hotel Broadalbin, Broadalbin, NY


$60 per person, three course dinner, cash bar, whodunit and prizes.




F

or reservations call 518-883-5414
"I attended tonight's Murder Cafe performance and we had a great time! It was so much fun and the actors and actresses' performances were very good and their punch lines were funny too. The story line, the performers and audience interaction, all the clues (Even though I guessed wrong!), the Venue, food and service was all so good. I'm so glad we went. And to boot, we sat with a former coworker that I didn't know would be there and another nice, friendly family. Great time all around. The owner Frank Marquette, is an excellent talented actor, extremely friendly, genuine, honorable and respectful man! If you have a chance, go to his performances. I'm looking forward to going to their Christmas Carol performance."
​
- RM Henry, Kingston, New York, October 28, 2021
​
"First I want to thank you for such a wonderfully fun evening. We weren't sure what to expect considering it was our first in-person event in over 15 months. I can't tell you how much fun the members had. Your troupe was so professional and funny and nice. Wanted to send a big THANK YOU to you all for making the event so much fun and memorable."
​
-Angela Gervino, CEO, Consult Gervino HR, October 22, 2021
Welcome
to the world of interactive theater.
A professional repertory company since 1998, Murder Cafe brings theater directly to you with an extraordinary mix of skills and talents. We deliver original scripts, period costumes, one-of-a-kind production design, and marketing and publicity skills that ensure each event's success. Our public and private shows are scheduled year-round in New York, New Jersey and Connecticut. You'll find us at fundraising events, company parties, country clubs, and casinos.
​
​
Our affiliated partners include...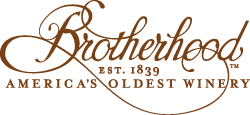 Buttermilk Falls
Inn & Spa