Murder Mystery
Comedy
Dinner Shows
845.475.7973
Since 1998 public shows, mystery weekends, private and company parties and fundraisers.
For 25 years we've been killing audiences one laugh at a time with mystery, comedy and music.
Murder Cafe is a traveling entertainment company based in the Hudson Valley area of New York State.
Our venues include restaurants, resorts and hotels, community rooms, theaters, casinos, country clubs and cruise boats in the region: New York, New Jersey, Connecticut and Massachusetts.
When I entered the world of murder mystery dinner theater, as an actor, 27 years ago I never thought I would be writing this. Murder Cafe exceeded all expectations and broke all previous records in 2023. In our 25th year in operation we delivered 51 performances at 24 different venues. In addition to 48 "one nighters", Murder Cafe produced mystery weekends at three major resorts. I'm thrilled to report 2024 also looks extremely promising; my new calendar has already had quite a workout. Congratulations to Murder Cafe's cast and crew for our unparalleled success in 2023 and for the ongoing support of our venues and audiences. As we enter the holiday season I remain very thankful.
- Frank Marquette, November 2023
"Just spent the weekend at Congress Hall in Cape May seeing your fabulous show! It exceeded our expectations! Wonderful performance by all the actors, we loved it! We hope you will be back in April. "
"It is a joy to see your amazing creativity come to life and I've hear nothing but great things from the guests about their experience."
Brian Silver,
Mohonk Mountain House
"What a great weekend, feedback from our guests was extremely positive. Murder at the Speakeasy was awesome, we'll see you again soon!"
Nicholas DiMeglio,
The Pridwin, Shelter Island
"Frank Marquette and his team of actors have no equal. Their professionalism and talent sell our shows time and time again.
Brittani Thompson,
Historic Hotel Broadalbin
A CHRISTMAS CAROL
Get ready to dive into the holiday spirit with our interactive dinner-theatre performance of Charles Dickens' A Christmas Carol. We're not just retelling the story, we're bringing it to life in a unique way. You'll be transported back in time to Victorian England, where you'll be greeted by carolers singing merry songs and actors dressed in amazing costumes. Get ready to be fully immersed in the story as you dine with the Cratchit family and beloved Tiny Tim, be in awe of the Ghosts of Christmas, and witness Scrooge's transformation firsthand. Don't miss out on this heart-warming and unforgettable experience that's perfect for the whole family. Join us for an evening of laughter, nostalgia, and holiday cheer.
​
NOTE: There are 11 public shows starting on November 30th. For a complete list of venues with easy to use ticket links CLICK HERE.
​
It's a Wonderful Life: The Live Radio Play
See this beloved American holiday classic come to life as an engaging 1940s radio broadcast. Five actors in period costume will portray the characters of Bedford Falls you have come to know and love. Live music and sound effects will enhance the story of idealistic George Bailey. See the action unfold as he considers ending his life one fateful Christmas Eve. Come join us for a story of faith, hope and the power of community.
​
Sunday, December 3rd at 12 pm
Soyuzivka Ukranian Heritiage Center, Kerhonkson, NY
Tickets: https://soyuzivka.ticketbud.com/soyuzivka-holiday-show
​
Sunday, December 3rd at 7 pm
The Colony, Woodstock, NY
Tickets: https://www.eventbrite.com/e/its-a-wonderful-life-the-live-radio-play-tickets-753418453877
​
Sunday, December 10th at 6:30 pm
Historic Hotel Broadalbin, Broadalbin, NY
Tickets: https://www.historicbroadalbinhotel.com/product-page/a-wonderful-life-dinner-theater
​
Friday, December 15th at 7:00 pm
Restaurant Six at Curry Estate, Hopewell Junction, NY
Tickets: https://www.curryestate.com/events-1/its-a-wonderful-life-dinner-theater
​
Saturday, December 15th at 7:00 pm
The Castle on the Delaware, Walton, NY
Tickets: https://castleonthedelaware.com/its-a-wonderful-life-show-and-dinner/
​
​
Murder Cafe is expanding its mystery weekend activities beginning in February 2024.
Each venue is presenting an original Murder Cafe production in four parts between Friday night and Sunday morning. Accommodations and meals are provided in all cases.
​
MYSTERY WEEKEND AT THE BEEKMAN ARMS IN RHINEBECK, NY
February 23-25, 2024
MYSTERY AT THE INN
For tickets, click here: https://www.reseze.net/servlet/SendPage?hotelid=1497&skipfirstpage=true&page=111101
​
What our happy audiences members are saying...
"I attended tonight's Murder Cafe performance and we had a great time! It was so much fun and the actors and actresses' performances were very good and their punch lines were funny too. The story line, the performers and audience interaction, all the clues (Even though I guessed wrong!), the Venue, food and service was all so good. I'm so glad we went. And to boot, we sat with a former coworker that I didn't know would be there and another nice, friendly family. Great time all around. The owner Frank Marquette, is an excellent talented actor, extremely friendly, genuine, honorable and respectful man! If you have a chance, go to his performances. I'm looking forward to going to their Christmas Carol performance."
​
- RM Henry, Kingston, New York
​
"First I want to thank you for such a wonderfully fun evening. We weren't sure what to expect considering it was our first in-person event in over 15 months. I can't tell you how much fun the members had. Your troupe was so professional and funny and nice. Wanted to send a big THANK YOU to you all for making the event so much fun and memorable."
​
-Angela Gervino, CEO, Consult Gervino HR
Welcome
to the world of interactive theater.
Since 1998, Murder Cafe has been delighting audiences with our professional repertory company. Our team of talented performers brings live theater directly to you, delivering an extraordinary mix of skills and talents that are sure to impress. We specialize in original scripts, period costumes, and one-of-a-kind production design that will transport you to another time and place. With our expert marketing and publicity skills, we ensure the success of each event, whether it's a public or private show, scheduled year-round in New York, New Jersey, and Connecticut. You can find us performing at fundraising events, company parties, country clubs, and even casinos. Don't miss your chance to experience the thrill of live theater with Murder Cafe.
​
​
Our affiliated partners include...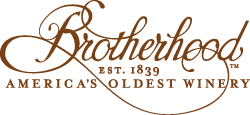 Buttermilk Falls
Inn & Spa