Murder Mystery
Comedy
Dinner Shows
845.475.7973
Since 1998 public shows, mystery weekends, private and company parties and fundraisers.
For 25 years we've been killing audiences one laugh at a time with mystery, comedy and music.
Murder Cafe is a traveling entertainment company based in the Hudson Valley area of New York State.
Our venues include restaurants, resorts and hotels, community rooms, theaters, casinos, country clubs and cruise boats in the region: New York, New Jersey, Connecticut and Massachusetts.
MYSTERY AT THE LIBRARY
It's 1881 and you're invited to dine at the Howland Circulating Library. You'll socialize with John Jacob Astor IV and his wife Ava, Future governor Levi Morton and his daughter Alice will be present along with Vassar College professor Percy Longfellow. You'll be fussed over by loyal butler, Horace, and fortune-hunting maid, Charlene. Katherine Kerry, a writer for the Beacon Daily Herald observes much more than merriment and gaiety when she witnesses a murder. Whodunit and why?
MURDER AT THE SPEAKEASY
Infamous bootlegger Dutch Schultz has opened a new speakeasy, the Abba Dabba Club, to give girlfriend Lu Lu a place to sing but flapper Rosie isn't having it. You'll dance, dine and gulp the best hooch anywhere until tempers flair, bursullets rain and the law shows up. One body will fall and it doesn't look like the Charleston did it.
​
Wednesday at 7 pm
The Beekman Arms, Rhinebeck, New York
$75.00 per person. Includes dinner with entree choice, cash bar, show and prizes.
tickets: beekmandelamaterinn.com
information:(845) 876-7077 ext. 361
​
​
MYSTERY ON THE HUDSON
It's 1891 and local leaders of commerce and art meet for a summer celebration. You'll be greated by Congressman Thomas Cornell, his wife Mary and artists Jervis McEntee and Julia Dillion. Vassar College professor Percy Longfellow will also be present and you'll be fussed over by loyal butler, Horace, and fortune-hunting maid, Charlene. Katherine Kerry, a writer for the Kingston Freeman observes much more than merriment and gaiety when she witnesses a murder. Whodunit and why?
Saturday, June 17h | 7:00PM
Hudson House Distillery, West Park, New York
Join us for a night of Music, Comedy & Mystery
Doors Open at 6:30pm
$100 Per Person
PRICE INCLUDES GRATUITY AND THREE COURSE DINNER. CASH BAR.
CLICK HERE FOR TICKETS!
For information call (845) 834-6007
​
MURDER AT THE CASTLE
Saturday, June 24th, The Castle on the Delaware, Walton, NY
VAUDEVILLE FROLIC of 1923
Opens July 16th at The Colony in Woodstock and then moves to seven other locations!
THE MURDEROUS MONSTER MASH-UP
Our 2023 Halloween themed show opens in October!
A CHRISTMAS CAROl
The 24th annual edition of the holiday classic opens in December.
​
For more information on upcoming shows click here: SHOWS.
What our happy audiences members are saying...
"I attended tonight's Murder Cafe performance and we had a great time! It was so much fun and the actors and actresses' performances were very good and their punch lines were funny too. The story line, the performers and audience interaction, all the clues (Even though I guessed wrong!), the Venue, food and service was all so good. I'm so glad we went. And to boot, we sat with a former coworker that I didn't know would be there and another nice, friendly family. Great time all around. The owner Frank Marquette, is an excellent talented actor, extremely friendly, genuine, honorable and respectful man! If you have a chance, go to his performances. I'm looking forward to going to their Christmas Carol performance."
​
- RM Henry, Kingston, New York, October 28, 2021
​
"First I want to thank you for such a wonderfully fun evening. We weren't sure what to expect considering it was our first in-person event in over 15 months. I can't tell you how much fun the members had. Your troupe was so professional and funny and nice. Wanted to send a big THANK YOU to you all for making the event so much fun and memorable."
​
-Angela Gervino, CEO, Consult Gervino HR, October 22, 2021
Welcome
to the world of interactive theater.
A professional repertory company since 1998, Murder Cafe brings theater directly to you with an extraordinary mix of skills and talents. We deliver original scripts, period costumes, one-of-a-kind production design, and marketing and publicity skills that ensure each event's success. Our public and private shows are scheduled year-round in New York, New Jersey and Connecticut. You'll find us at fundraising events, company parties, country clubs, and casinos.
​
​
Our affiliated partners include...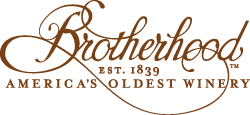 Buttermilk Falls
Inn & Spa