Murder Mystery
Comedy
Dinner Shows
845.475.7973
Since 1998 public shows, mystery weekends, private and company parties and fundraisers.
​
Murder Cafe also owns and operates
We'll be LIVE in July at the Widow Jane Mine in Rosendale, New York!
Mystery in the Mine
A historical whodunit.
The year is 1889, and local leaders of industry and art meet for a summer celebration. Samuel Coykendall, who manages a transportation empire is looking to move into the lucrative cement industry. Along with his socialite wife Mary, Samuel will be your host. Their guests include celebrated Hudson River School painter Jervis McEntee and his companion Julia Dillion, an influential artist and business leader. You will also meet a college professor, the Coykendall's loyal butler, and their fortune-hunting maid. The glitz and gaiety come to a halt when one of the party guests is murdered. Katherine Kerry, a local society columnist, is on the scene and she will ask you to help her solve the crime.
​
Widow Jane Mine at the Snyder Estate
668 Route 213, Rosendale, NY 12472
Thursday, July 15th at 7 pm
Friday, July 16th at 7 pm
Saturday, July 17th at 3 pm
NOTE: Tickets are $20 per person and must be purchased in advance. This will be a "safe" experience, all COVID regulations will be followed. Masks will be required for those not vaccinated. Actors will be on stage at least 10 feet from the audience. We recommend your bring folding chairs. Snacks and non-alcoholic drinks will be available.
​
50% of all proceeds will benefit the Century House Historical Society.
​
The Snyder Estate Natural Cement Historic District is listed on the National Register of Historic Places.
The Society is chartered by the New York State Education Department.
TALKED TO DEATH
A LIVE Television Gabfest to Die For
A live-streamed chat show hosted by Archie Morgan, the private eye from "Murder Me Always". Archie's guests will be characters from Murder Cafe's most popular whodunits.
​
LOVE IN THE TIME OF CORONA
A LIVE Variety Show
​
Enjoy Murder Cafe's live-streamed variety show from the comfort of your couch.
MATCH ME...if you can!
A game show to die for hosted by Big Mo, the Mobster from "Murder at the Speakeasy"
Are you gunning for a game show with gas? Tune in and watch two cunning contestants try to match the answers to fill-in-the-blank questions given by celebrity panelists. There's enough drama out there, how can you not love this?
​
MATCH ME…if you can! Is free of charge but donations to Murder Café to keep the comedy coming are always appreciated.
​
​
A living history talk show for the ages.
​
Join Calvert Vaux, the designer of Central Park, as he interviews four figures from the past, each with a special connection to New York's Hudson Valley. Guests include the scintillating and sophisticated Alice Astor, former United States president Teddy Roosevelt, the erudite supporter of the arts, Emily Crane Chadbourne, and a mysterious "traveler" named Abigail. Don't miss this opportunity to take a step into the past. And who knows? You may profit from it in the present!
​
All theatre arts organizations have been hard hit by the COVIE-19 pandemic. We remain steadfast in our commitment to you however; over the past 15 months we have continued to be a source of entertainment, laughter, amusement and relief.
​
If your personal circumstances allow, pleases consider making a donation to Murder Cafe. A gift in any amount will allow us to continue to entertain you. We ask you to help ensure that when the threat of COVID-19 finally has passed we are able to hit the road again and welcome you and our entire community back to the engaging whodunits and comedy and mystery shows our followers have come to expect from us.
Welcome
to the world of interactive theater.
A professional repertory company since 1998, Murder Cafe brings theater directly to you with an extraordinary mix of skills and talents. We deliver original scripts, period costumes, one-of-a-kind production design, and marketing and publicity skills that ensure each event's success. Our public and private shows are scheduled year-round in New York, New Jersey and Connecticut. You'll find us at fundraising events, company parties, country clubs, and casinos.
​
"Murder Cafe is the boutique in a field of strip mall murder mystery companies. Frank Marquette is an artist and it shows. His shows are well written, the actors are professional and the costumes are outstanding. I would never think of hiring anyone else." - Regina Bea, owner Hudson House Inn and Hudson's Ribs and Fish.
Our affiliated partners include...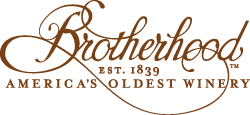 Buttermilk Falls
Inn & Spa